Printable View
History
---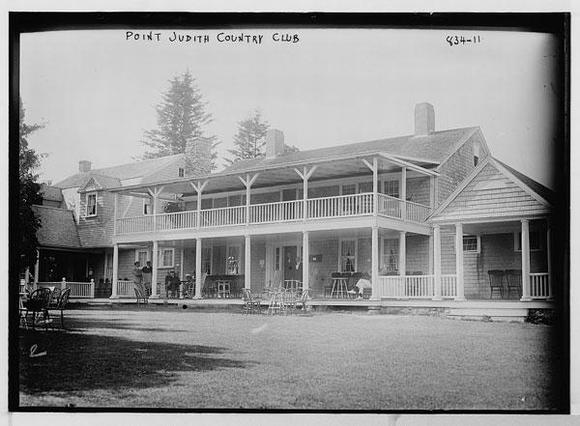 This photo of Point Judith Country Club can be found in the George Grantham Bain Collection of the Library of Congress.
Point Judith Lighthouse and Coast Guard Station sit on the western entrance to the Narragansett Bay. The original wooden tower was built in 1810, but was blown over during a storm in 1816. A replacement stone tower was built which lasted until 1857, when the existing octagonal tower was built.
Click hereto read a sample from our Centennial Book.
Point Judith Country Club | 150 Windemere Road | P.O. Box 268 Narragansett, RI 02882
401-792-9760 (Business Office) | [email protected]
Copyright © 2023 by Point Judith Country Club. All Rights Reserved. Club Websites by MembersFirst | Terms of Use | Privacy
About Us